Gablok : our stacking blocks
Eight components and insulated wooden blocks for a flat-pack house.
---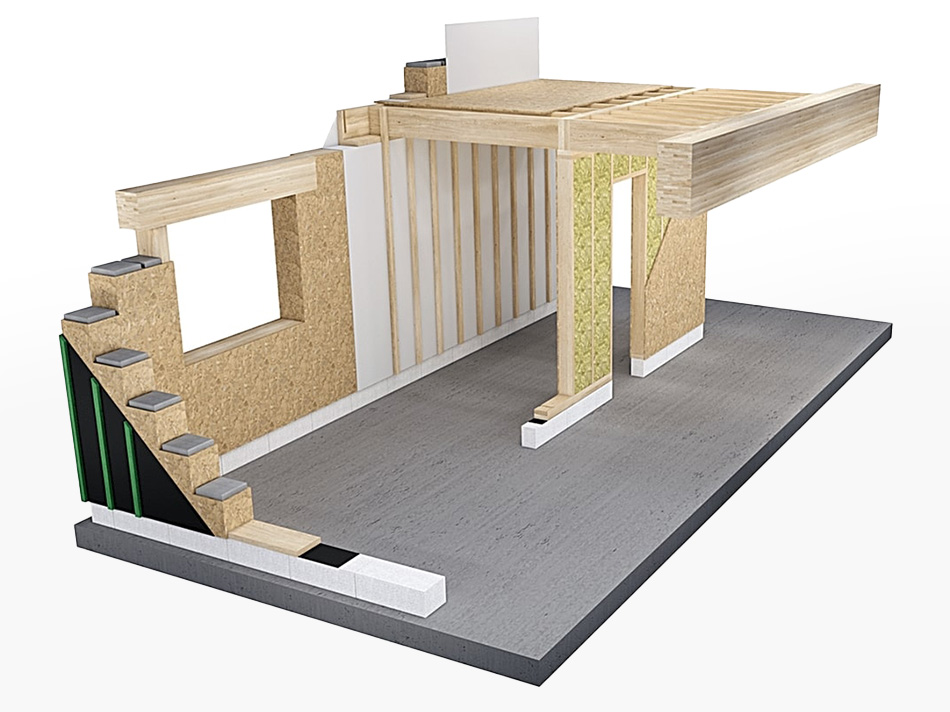 General insulated block
5
Build your own house
Product protected by an international patent
---
The Gablok concept is essentially made up of insulated blocks, an adapted floor system and insulated beams and lintels;s that will allow you to constitute the eacute;lévation walls exterior and interior of your wooden house (self-build structure). These elements are necessary for the assembly of the main structure of your future building. These are delivered to you directly on site with your installation plan.
This process allows, among other things, to avoid excessive waste related to on-site fabrication.
Once the assembly of the insulating blocks is completed, all that remains is the completion of the roof (frame + roofing) and the finishing of the exterior of your home with the finish of your choice (crest, brick, cladding,…).
The assembly of the system is extremely fast and does not require no drying time.
The dimensions of your door and window openings are known as soon as you receive your building permit. This allows you to order your exterior woodwork in advance. The early manufacture of these is a significant time saver during the construction of your wooden house kit, thus saving the stop of the construction site.
At the end of the day, you will be able
At the end of the day, the Gablok concept allows for a seamless flow of the various trades involved in the construction of your new home.
Building your own home? That's what the Gablok concept allows you to do, all over the world !
Only the partners represented on this site are Gablok-labeled.